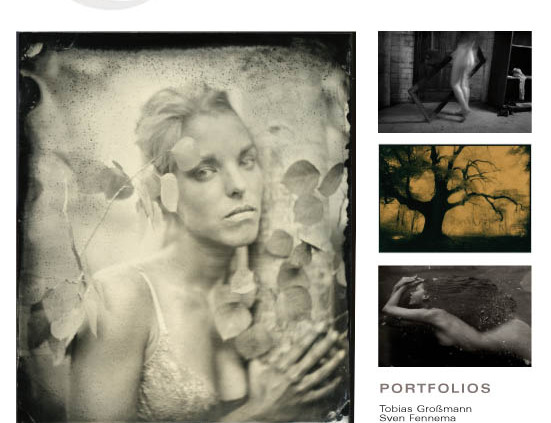 Fine Art Photo #10, an internationally distributed fine art magazine from Germany is being printed right now and will be available at good sorted news paper stands around April 29th 2011, as well as from the publisher itself (see link at the end of this blog post).
Features, Portfolio and Interviews:
Tobias Großmann (Germany)
Sati Kobashi (Brasil)
Sven Fennema & Björn Pretzel (Germany)
Thierry Magniez (France)
Andreas Neubauer (Germany)
Wolfgang Mothes (Germany)
Mark Sink (USA)
Jessica Tremp (Australia)
Vernon Trent (Germany)
Dave Wood (USA)
Pre-order your copy today and enjoy a finest magazine of outstanding quality.
Info and orders: http://www.fineartphotomagazine.com (EN/DE/FR)
Enjoy!